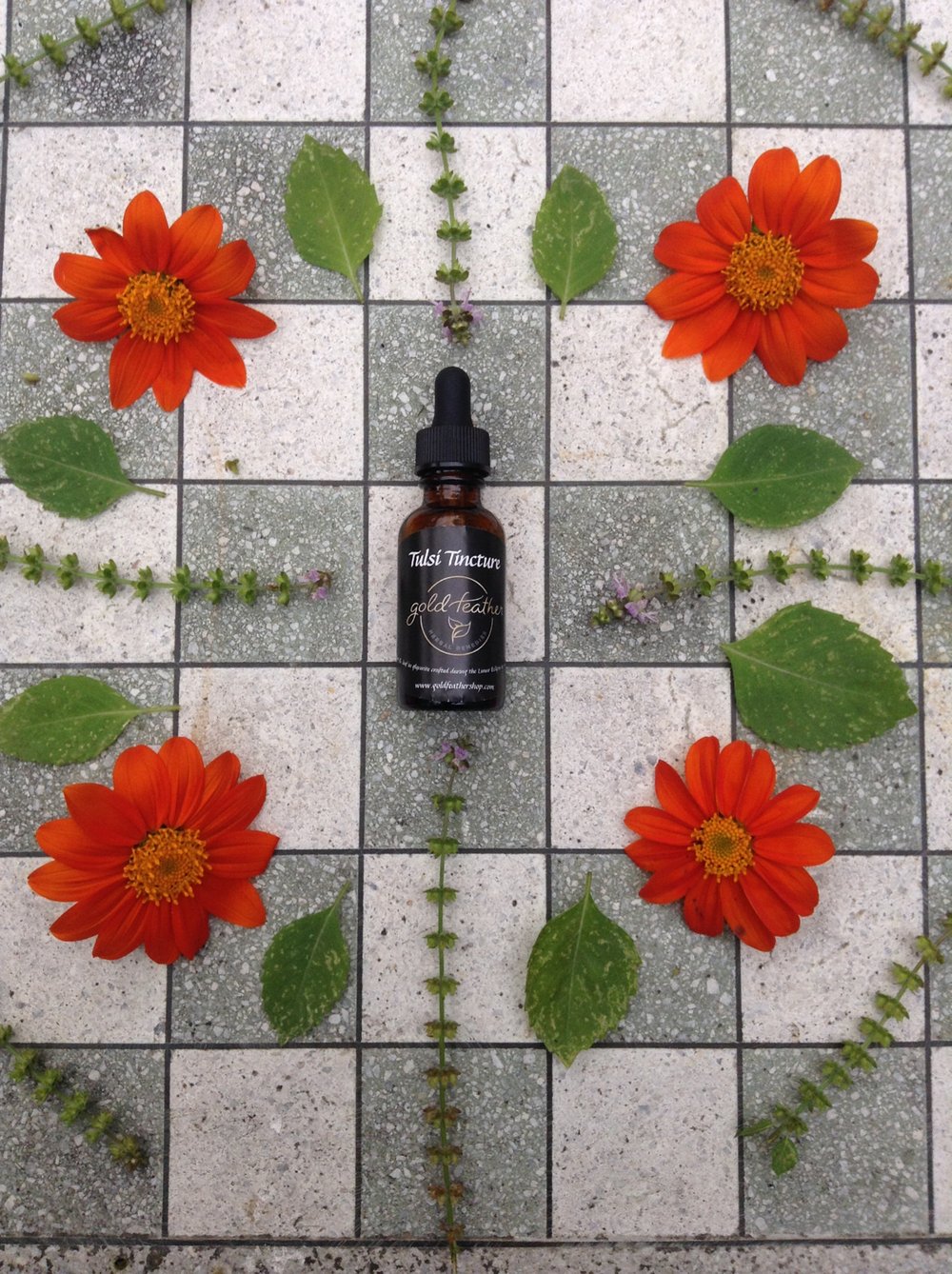 Tulsi is a sacred herb that has been used around the world for centuries. Also known as Holy Basil, Tulsi is a powerful adaptogen herb sought after for its anti-stress agents. In addition to being a natural remedy for anxiety, Tulsi has been used for adrenal fatigue, hypothyroidism, unbalanced blood sugar and as an immune system booster.
Tulsi plant has a sweet smell that relaxes my mind every time I smell it. This tincture was made using the Tulsi in my community garden in Harlem, NY. It was grown organically and not sprayed with any chemicals. Use this tincture internally only. It can be added to teas, water or taken straight from the bottle- a few drops on the tongue each day.
Note: The glycerine based tincture non-alcoholic and much sweeter in taste then the vodka based one.
Tulsi herbal actions: Alterative, Analgesic, Antibacterial, Antidepressant, Anti-fungal, Antiviral, Antimicrobial, Anxiolytic, Cardio-tonic, Carminative, Demulcent, Diaphoretic, Expectorant, Immunomodulator, Nervine and Radio-protective.
**** I am an herbalist, I am not a medical doctor, therefore I do not diagnose or prescribe. I help to guide you to the plants and practices to help aid you in restructuring patterns and imbalances in your body. ****